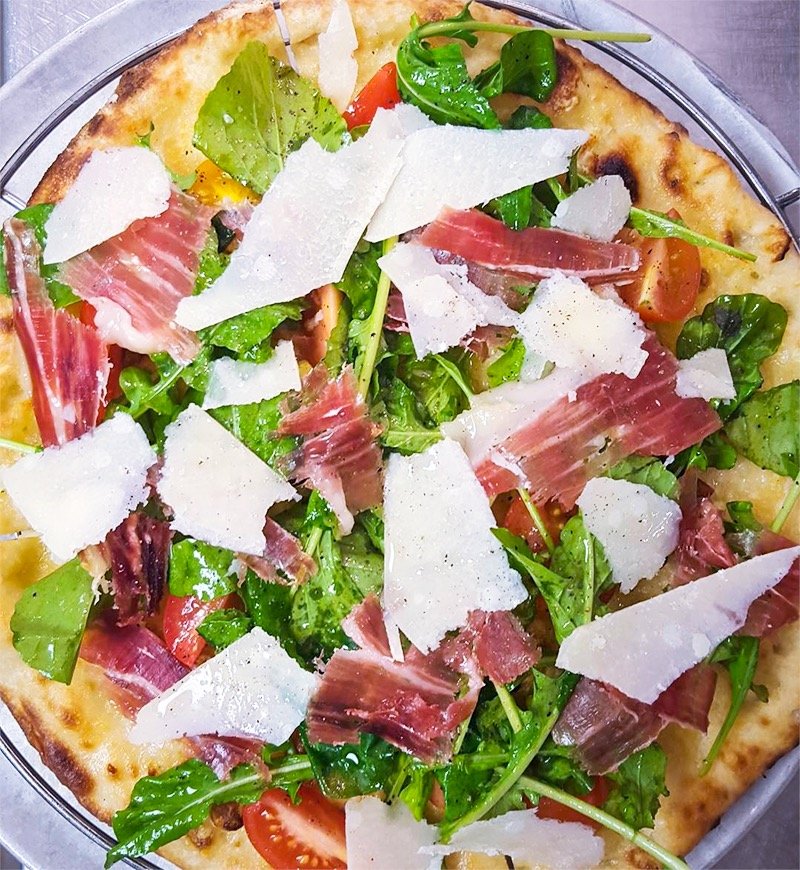 How to Prepare the Best Pata Negra Pizza:
Ingredients
Pizza Dough
Tomatoes
Arugula
Parmesan cheese
How to prepare
Prepare your pizza dough; here's a good video on How to make pizza dough, however, there are a lot of videos you can find online.
Place your pizza stone in the oven and pre-heat the oven to 480F. (Do not put a cold pizza stone in a hot oven as this might crack the stone) (If you don't have a pizza stone you can use a tray that you can place the pizza on, make sure to use cooking spray or vegetable paper, so that the pizza won't stick)
Slice your favorite tomatoes and place them on op of the pizza dough.
Grab a handful of arugula and add it on top as well.
Place slices of the best ham in the world, Jamón 100% Ibérico de Bellota (You can make 2-3 pizzas with one pack)
Add slices of Parmesan cheese on top of everything and drizzle with Extra Virgin Olive Oil.
Bake for 10 minutes at 480F to leave it brown and crunchy.
Remove from oven, let is cool so you won't burn yourself, and enjoy!