The Best Jamon Iberico Sandwich Recipe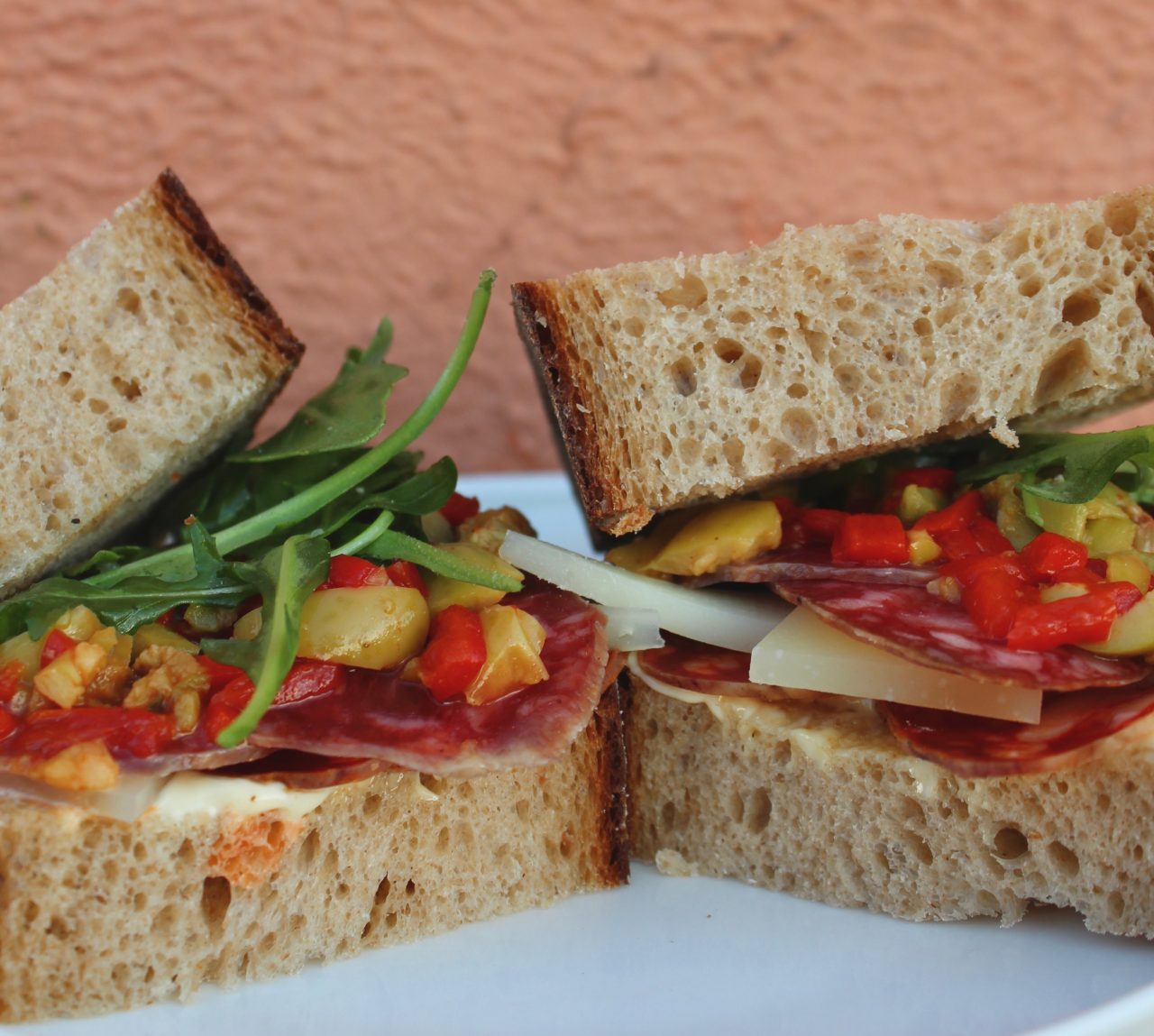 How to prepare
Chop olives and piquillo peppers, mix together, and s

et aside.

Dress arugula with a pinch of salt, olive oil, and vinegar.

 Set aside. 

Evenly spread aioli on the insides of each piece of bread.

 

Evenly layer slices of salchichón, chorizo, and Manchego on one slice of bread. Top with olive and pepper mixture, dressed arugula, and place another slice of bread on top. Repeat with the remaining slices to make two sandwiches.