Grilled Asparagus and Jamon Ibérico de Bellota Toast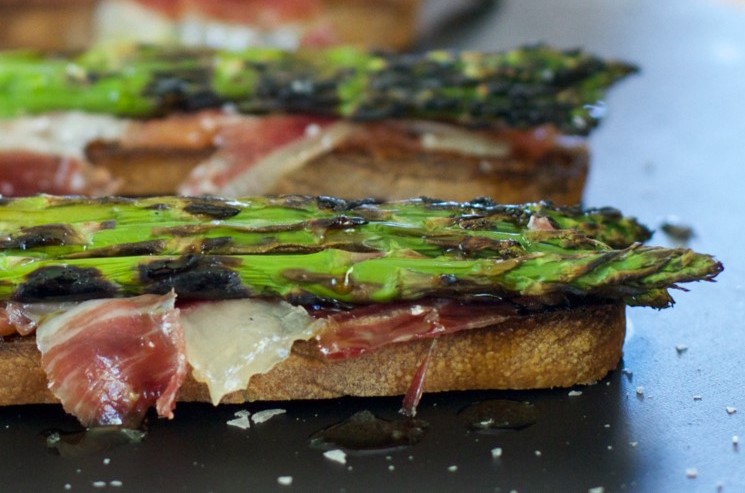 This is an easy, but exquisite Jamón Pata Negra Toast recipe that will have you wanting more!
The jamón here is the key, as it makes a huge difference in the way it melts and grips to the asparagus.
Ingredients
A loaf of white bread
Fresh green asparagus
Fresh tomato
Extra virgin olive oil
Sea salt
How to prepare
Begin by grilling the bread and then rubbing a ripe tomato on the vine onto it (the bread), then add a pinch of salt and a hint of extra virgin olive oil.
Carve some thin slices of the finest ham in the world (Pata Negra), and place them over the tomato rubbed slice of bread. (or get the pre-sliced iberico ham here)
Steam the asparagus for 3 minutes until  you can see the visible grill marks on it.
Once the asparagus is done, take it out and carefully place it on top of the jamon, which should already be on top of the tomato rubbed bread.
Allow the Iberico ham to bind a little to the hot asparagus, drizzle with extra virgin olive oil and serve.
Enjoy your delicious Grilled Asparagus and Jamon Ibérico de Bellota Toast Recipe!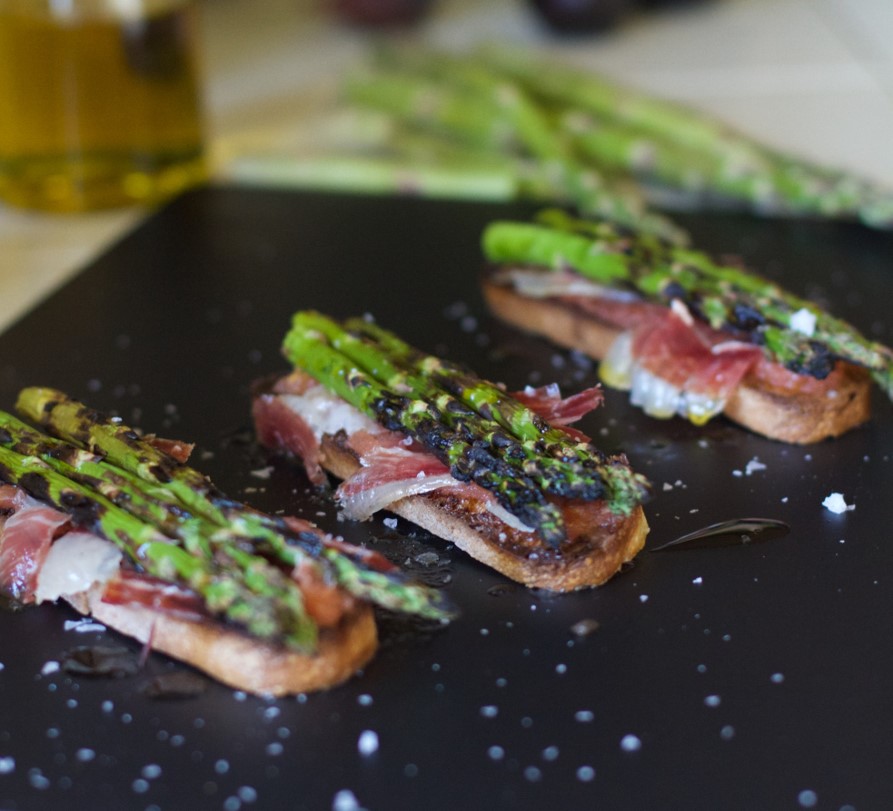 ‣ For the best Jamon 100% Iberico de Bellota in the USA, visit us here.
‣ For the best delicacies from Spain in the USA visit us at IbericoClub.com
View our free Tapas Academy video recipes!