Gourmet Ham & Grilled Cheese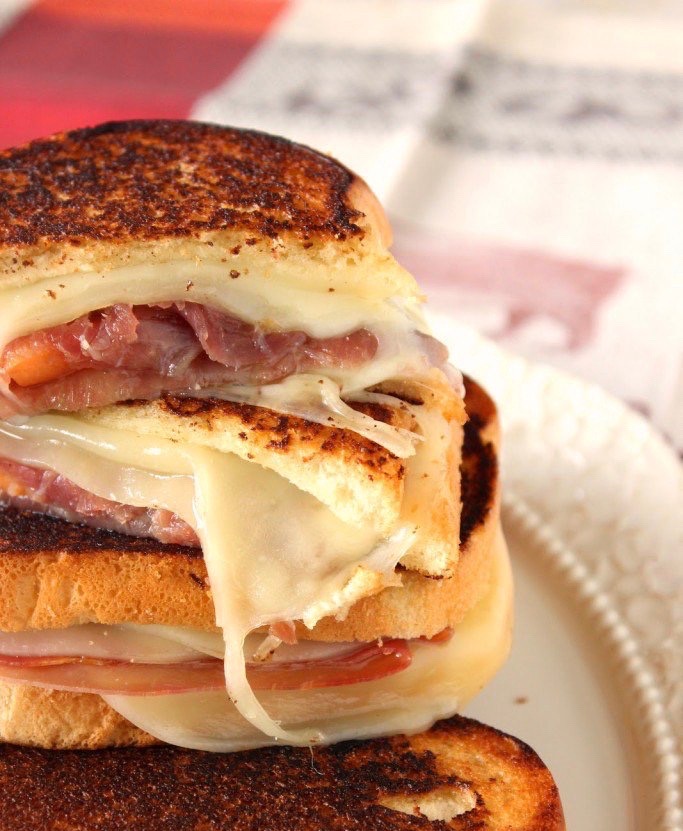 Your classic American Ham & Grilled Cheese Sandwich gets a gourmet Spanish makeover with Majorero Semi-Cured Goat Cheese and Jamón 100% Ibérico de Bellota. 
How to prepare
Heat a cast iron skillet on medium-low heat. 
Evenly layer cheese and jamón inside the bread and spread butter on the outside of each slice. 

 

Place sandwiches in skillet and cook until golden brown, being careful not to burn. Flip and continue to cook until the other side is also golden and cheese has melted.