Goat Cheese Stuffed Piquillo Peppers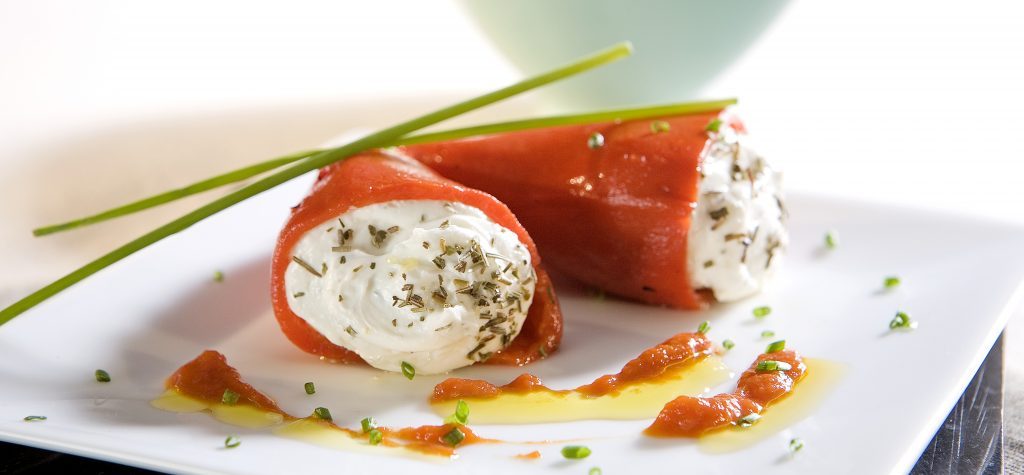 Herby goat cheese-stuffed piquillo peppers are an elegant and colorful vegetarian option for your tapas party.
Ingredients
8 oz. goat cheese, softened
1 teaspoon dried oregano
1 Tablespoon fresh thyme, minced  
1 Tablespoon fresh parsley, minced
1/4 cup chives, finely chopped
1 Tablespoon minced shallot
2 Tablespoons sherry vinegar 
Salt
How to prepare
Mix goat cheese, oregano, thyme, parsley, chives, shallots, vinegar, and a pinch of salt until soft and combined. 
Remove piquillo peppers from liquid and fill each pepper with goat cheese filling.
Serve cold or at room temperature with a drizzle of olive oil and an extra sprinkle of herbs.