A magical tapa! Jamón Ibérico de bellota and peach.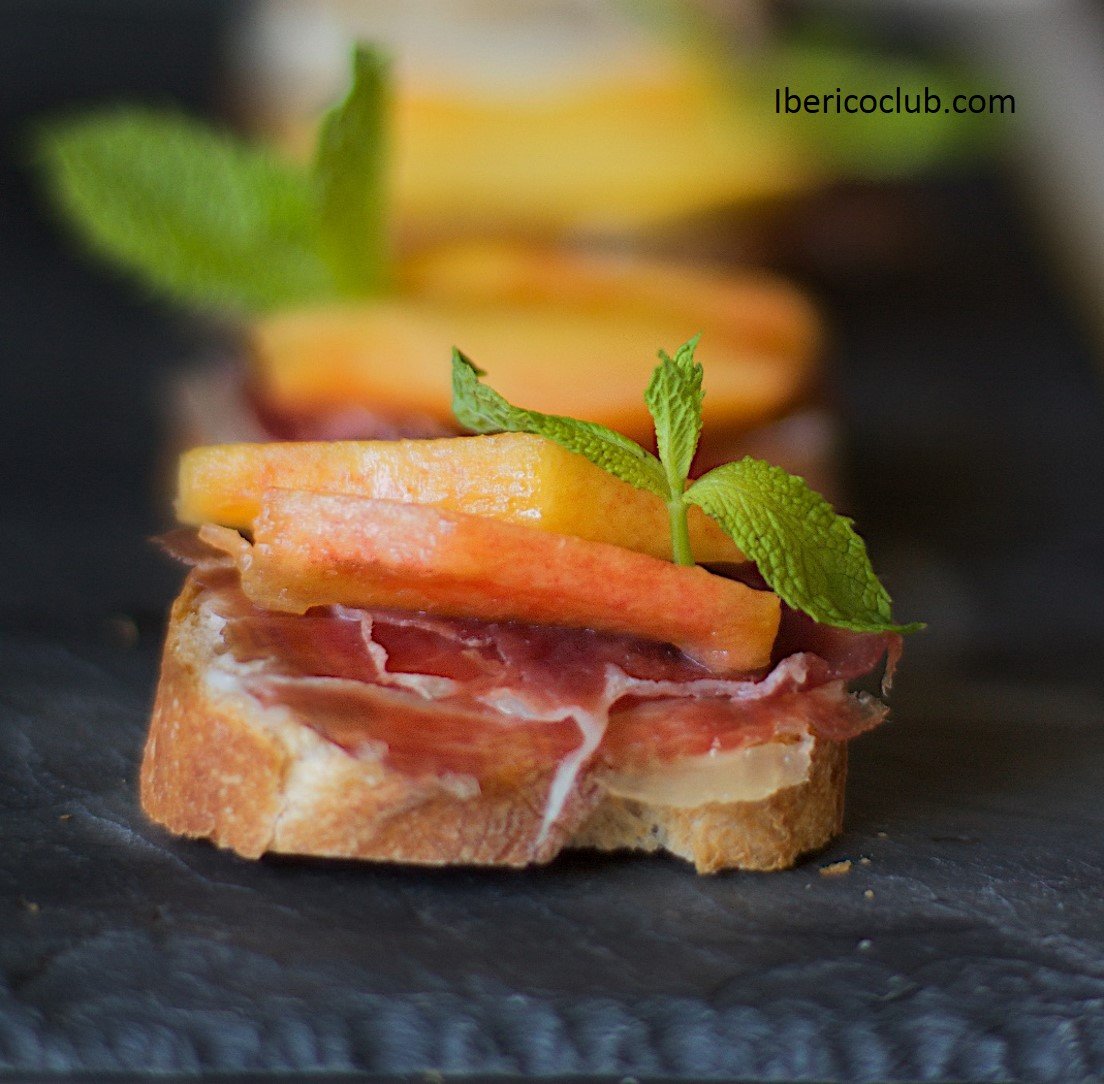 There are only two important things here to make this magical tapa with jamon iberico:
1.- The peach you use has to be perfectly ripe. Make sure to pick a peach without spots, growths, molds, bruises, or holes in it. If the peach is firm it's not ripe yet. If it's soft it's ripe, and if it's too soft and mushy it's overripe. It's also a good idea to smell the peach. If it smells sweet, it's a good peach.
2.- The Ibérico ham has to be of the best quality. You could use Serrano Ham or prosciutto, but to take it to the next level you should use Jamon Iberico de Bellota. And as you may know, the finest acorn-fed pure-Ibérico ham is found at www.ibericoclub.com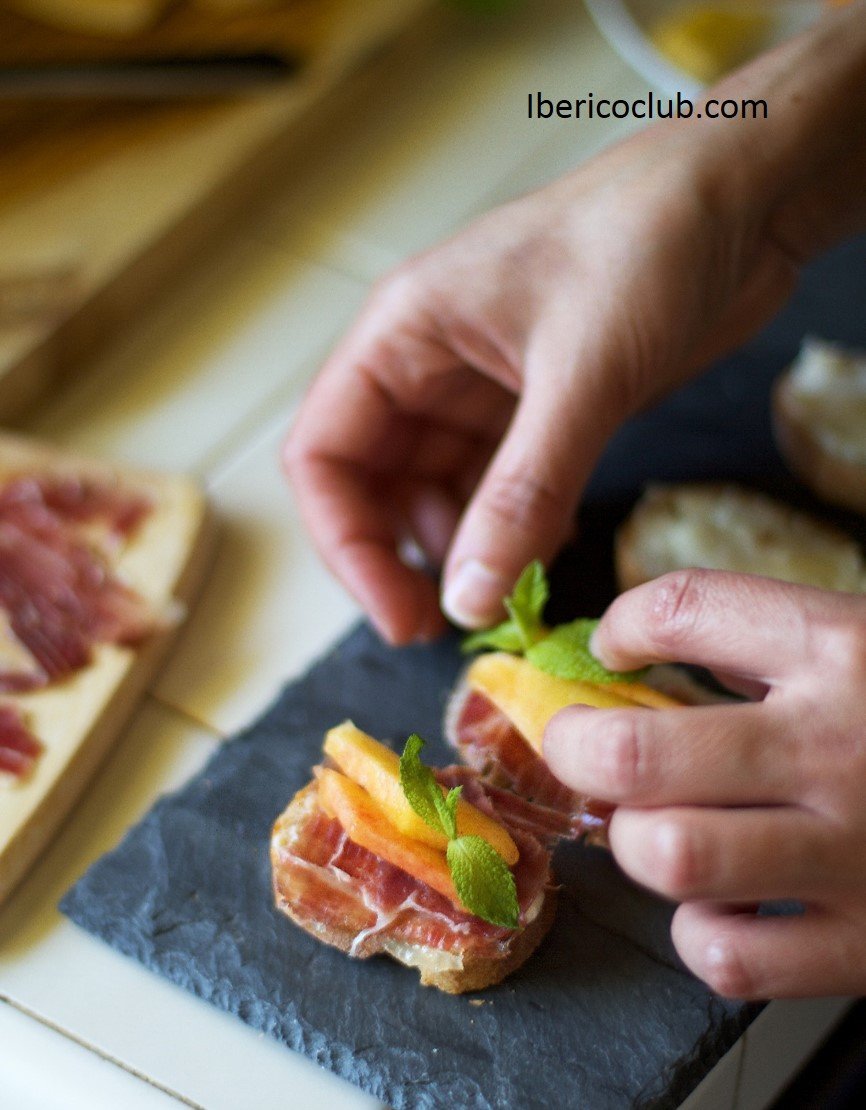 As a final touch you can put some mint leaves in each tapa. It will add color and freshness to it.
And now it's time to enjoy with friends this magical tapa with jamon Iberico de bellota and peach!